It's a Destination Wedding!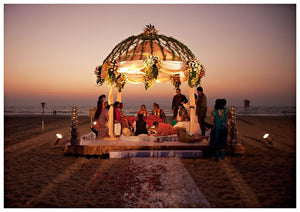 Now that the wedding date is finalised, its time you pick your venue. As the families sit down together to discuss it out; you and your partner will have to actively be a part of the discussion. There is a possibility that there may be difference of opinions as to have a destination wedding or not. Here are a few points and tips to keep in mind when you decide on having a destination wedding.
1. Choosing your venue
Choose wisely as the wedding location will involve travel, time and a good budget. It can be your hometown/village in a remote location, or if you and your partner love the beaches then you can opt for Goa or have a royal wedding in Udaipur or if you have it all then you can pick international locales like Dubai, Bali, Hawaii or Paris!
2. Check the weather conditions
You need to be doubly sure about the weather conditions in the city/ country you choose. The best weather means more tourists too which means more crowd, difficulty with finding hotel reservations for guests and higher rates for venues. Be sure to check on hotels and venue well in advance. Your venue (out in the open or a closed hall) and your wedding attire shall depend on the weather conditions. If it's the monsoons then its best you book a venue indoors, and if it's in the summers then you can opt for a lighter wedding gown or a sari. The season's details should also be shared with your guests as they will then carry their clothing accordingly.
3. Inviting your guests
Make a list of invitees. Be sure to share save-the-date invites to your guests at least 8 to 10 months in advance so that your guests can book their travel tickets on time. It is very important to have an RSVP section in your invite to get your final list right and make reservations for accommodations before prices hit the sky.
4. Visit the venue
It's best to take at least one trip or more to look into the details of the venue. You will have to check on the location of the venue, hotels around the venue for the guest accommodations, local suppliers, caterers, the wedding decor, the local salon, sightseeing and other activities your guests can enjoy around etc.
5. The budgeting
When you have a destination wedding, your budget depends on the country/city you choose. So will it be a city within India or abroad, will have to be decided first. A destination wedding can cost more or maybe even less than hosting the same party in your current city. For example, planning a wedding in a palace in Udaipur will be a costly affair whereas having the event in Goa will probably be less expensive. Additional expenses like vendors, decor, travel costs for you and your immediate families, additional recreational activities for guests, including the planning trips etc will have to be considered.
6. Get comfortable with your vendors
When hiring vendors based at the location you've chosen, you can always view your vendors portfolio online but it's always better to go through a reference, and even important to get comfortable having them as your vendors. We suggest that you plan a meeting with potential vendors if that's possible.  Or else opt for a brief video call before you give a thumbs up to your vendors. If you have a team of people you trust back home for photography, make-up, etc then its better you get them on board to avoid any unforeseen disasters later. And yes a reminder that you will have to cover their travel and accommodation expenses. 
7. Look after your guests
Make them feel special; they've come a long way just to be a part of your celebration. Make them feel at home, make way for some fun parties, games, you could even make awesome giveaways to all your guests like a hamper of chocolates, body lotion, sun tan etc.
8. Take help
Weddings are stressful, its always recommended that you have your best friend or cousin to be by your side always to help you out with basic decisions, suggestions and take care of you. Its rather difficult if you would have to manage everything on your own. Your best buddy will make sure you plan your wedding smoothly. Get pampered!
9. Get a Wedding Planner on board
When you leave it to the wedding planner, he/she will look into the nitty-gritty details and plan your wedding as you like it. So be it negotiating with the local vendors, dealing with logistics, handling last-minute work that crops up just before the wedding; your planner will take care of everything! The planner's representatives will be appointed from greeting your guests at the airport, arranging activities to keep them busy and updating your guests about the flow of events so that nobody feels lost. Just make sure that the planner you've chosen has experience planning weddings in the destination you've chosen.
So, I guess you are all set to plan and prepare for your awesome destination wedding, something you and your loved ones shall cherish forever!
---
Also in Wedding Blog
Times are changing and so do wedding events. Not just the venue and traditions but rather everything that is in and around marriage, you can say!
No doubt! Marriage is one of the important events for both bride and groom and in India, it is celebrated just like any other festival. However, now in current times, people are becoming more practical and flexible. They want to spend less on their wedding in exchange for long-term financial security.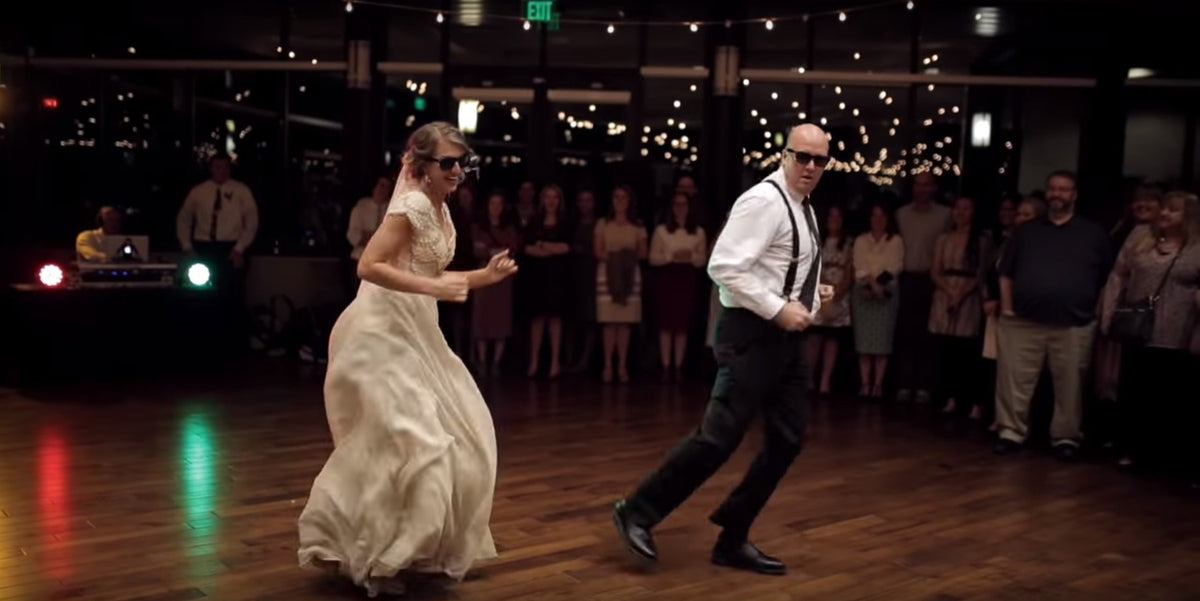 Your wedding day is the most special day of your life. Don't spend all of it standing around, accepting the gifts, and smiling for the lens. Take this opportunity to break the dance floor. If you ever wanted to set the dance floor on fire with your thumkas and matkas, then there will never be a better opportunity in your life. So...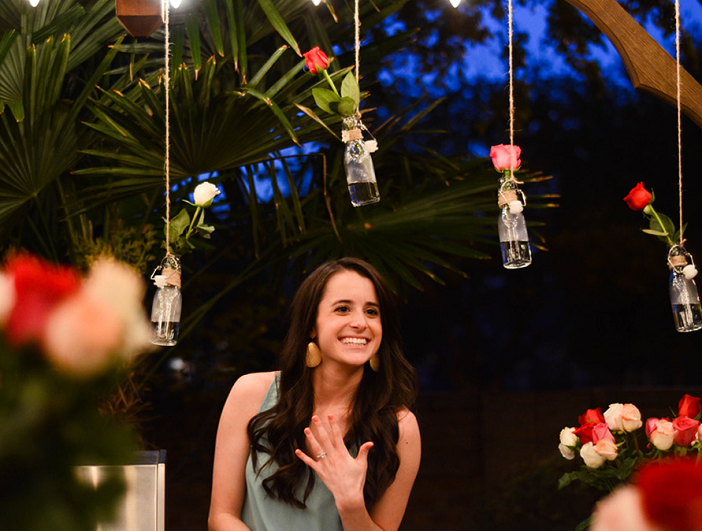 From falling in love to a wonderful proposal, we just love to share our happiness with the friends and family. So when you've finally decided to tie the knot, what's the best way to announce it to the world? Here are a few ideas just to make sure, you make that announce, a special one!