A certain south Indian wedding preparation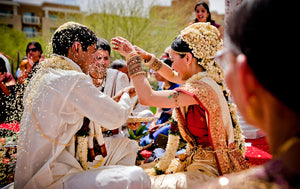 In India, being South Indian is not as easy as "Being Human". I don't even have to talk about opulence associated with Indian marriages. There may be more than 100 major ishtyles and dialects of Indian wedding. Some are very prolific and some are very straight and simple. Things have changed; the place; the food, the way we invite family and friends (thanks to technology) and so on! Or does it just look so? I'm still confused. I guess there are no set answers for this. But what has not changed for sure is the epitome of "arranged" marriage in South India.
Prologue: After my 10 uncles and 27 aunts (your mausi ki saas ke devar ki biwi is also a potential match maker in south India) pressurized me in every goddamn meet to send a "good looking" (good looking south Indians do exist in real and we are in plenty) picture of mine to them, I had to succumb! Next, I had to change my mindset from M for MBA to M for Marriage. The transition from CAT (Common Admission Test) to scapegoat is really hard to digest. Thanks to mom and dad's "why it's not a bad idea to marry @ 27" brainwashing sessions. And then, there's peer pressure too. "Your best friend Sandeep ki shaadi ho gayi. Smita ki bhi. And my colleague's son Ajay is married with a kid. He's still 25".
Somehow my profile got uploaded in our community matrimony. Hold on! I too was assuming that it's going to be some online matrimony site. My mom was like 'do you think we are so deviated from the Brahmin ethos. You may be a software engineer; but I won't allow any software to choose a bahu for my home'.
I won't get into the details of the visiting the matrimony office and taking notes of the prospective bahus and my interview with them and their family. It's too hilarious to be discussed here. Fortunately, not after too many interviews, I met this pretty gal, liked her, said YES, got engaged to her and I thought everything is over! Alas! I was wrong. The real challenges of a South Indian wedding surface only with the onset of marriage preparation.
Saree: Trust me, you've no idea what kind of opulence is associated with it. Unlike Christian and north Indian weddings, where the haute couture is diversified from Salwars to Ghagras and from Gowns to skirts, in a south Indian wedding, it's just Saree.. Silk Saree. The bride, her mom, your mom, all your aunts, all her aunts, your granny, her granny, their daughters, sisters and even kaamwali bais (not kidding) will shoot your mouth off with the money spent on the sarees. Their exuberance will puzzle you to an extent where you'll start believing that dress code in Ekta Kapoor's serials is actually real. If at all there is one Indian brand can counter the Versaces and Armanis, it is ungal Kancheepuram Silk saree.
Considering that the sex ratio in south India is a good 997/1000, and with women population of 100 million, even if 50 million arranged marriages happen: 25 million Rs INR is spent on just silk sarees in South India every year! Can you imagine how rich we are? If you're a south Indian, fall in love with your north Indian colleague or love thy neighbor and elope. In an arranged marriage, silk saree is a hundred thousand rupee affair!
Gyan: Stereotyping reach new heights with you getting married. Everyone will have something to say about you getting married (Or I just feel so). The "senior citizen gyan yojna" of your family will be of no use, although some uncles and aunts may just keep quiet or give realistic insight which you may feel will help. Some will ask you questions which will confuse you whether to laugh or cry.
                By family members:
     You've become so lean. Tension mat lo beta! (Why are YOU getting tensed about MY weight, aunty)
     I feel you're still a school going kid. Time flies no (Signs of Alzheimer's, uncle)
     It's on Feb 20th? Should've been Feb 14th (Waah uncle.. aap to dude nikle)
By friends:
Mujhe pata tha tumhara jaldi fix ho jayega. South Indian hokar bhi tum fair complexion ke ho (No comments)
You're gonna make us eat on banana leaf? (You can eat on the floor also, bro)
Marriage is for three days…?? What will you do? (First two days batting and I'll declare for third day)
Arranged Marriage? **wry smile**.. Don't lie! (Well, I really don't have Erich Segal Love Story type of incidents in my life)
If you invite 500 people, 2500 people will ask you "where are you going for honeymoon"
Listening to all of such nonsense shit and keeping your mouth shut is a real challenge.
Gold: Everybody says old is gold. But paradoxically, when it comes to actual gold, nobody is satisfied with old gold ornaments. The Bride and Groom's mother would have stacked gold in every possible occasion for future marriages; we still have to buy new gold. This is crazy! I don't understand. My mom says it's a question of pride. My uncle lambasts Raghuram Rajan and Subbarao for not being able to control inflation, but continues to stack gold for daughter's marriage. This gold affiliation will rid you of all the savings that you've done so far. So just don't think too much. You can't do anything. I'm only relieved with the fact that unlike some Keralites (no offense), we still talk about gold in terms of grams and not kilograms!! **sigh**
Epilogue:
The big day is just around the corner. Now I've clearly understood the essence of long lasting Indian marriages ;). I'm thrilled and tensed both at the same time. Thrilled because of one thousand obvious reasons and tensed because… Boss, I'm a south Indian!
P.S: I just completed writing this piece and someone dedicated the song  "Yeh Galiya yeh chaubara.. yahaa aana na dobaara…" on fm radio
Content Courtesy : http://tejaswiblog.blogspot.in/2014/02/a-certain-south-indian-wedding.html
---
Also in Wedding Blog
Times are changing and so do wedding events. Not just the venue and traditions but rather everything that is in and around marriage, you can say!
No doubt! Marriage is one of the important events for both bride and groom and in India, it is celebrated just like any other festival. However, now in current times, people are becoming more practical and flexible. They want to spend less on their wedding in exchange for long-term financial security.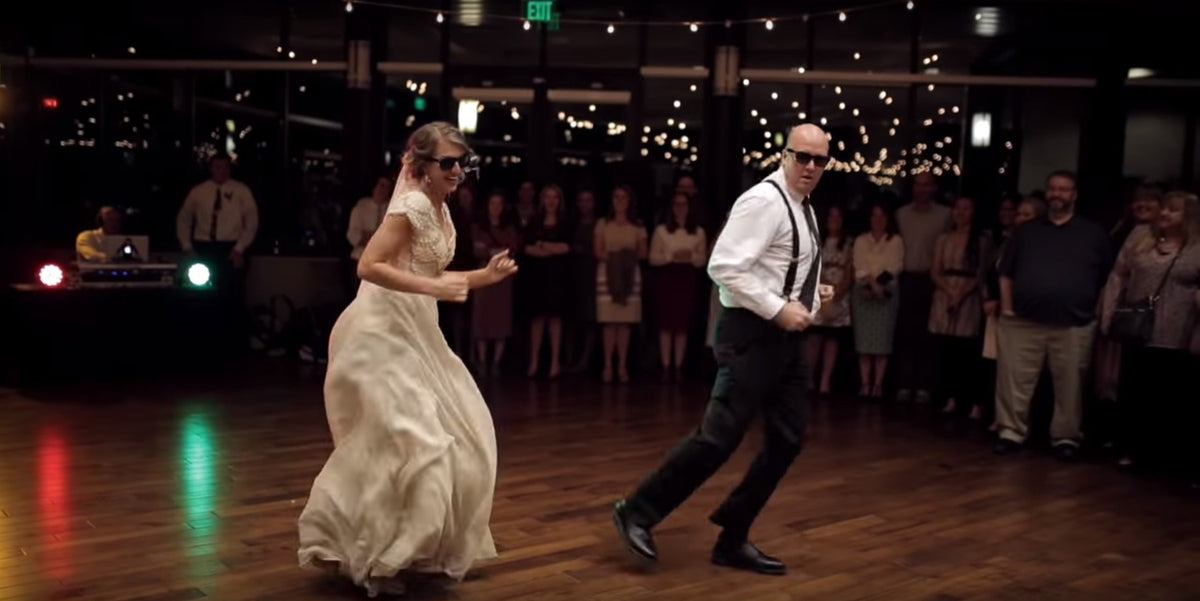 Your wedding day is the most special day of your life. Don't spend all of it standing around, accepting the gifts, and smiling for the lens. Take this opportunity to break the dance floor. If you ever wanted to set the dance floor on fire with your thumkas and matkas, then there will never be a better opportunity in your life. So...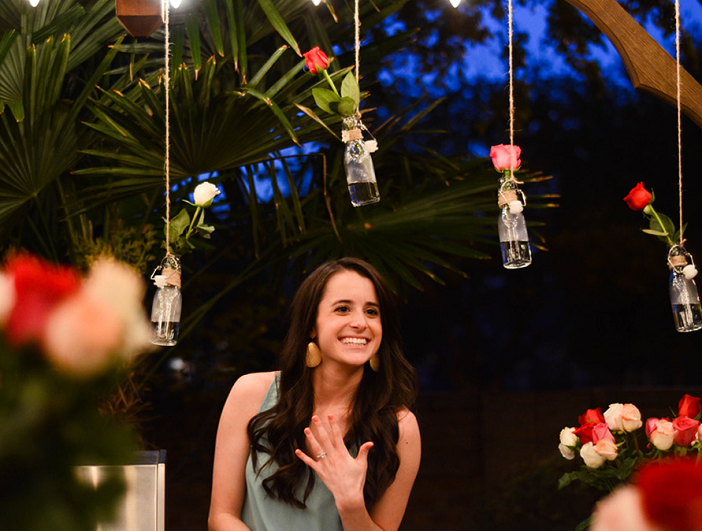 From falling in love to a wonderful proposal, we just love to share our happiness with the friends and family. So when you've finally decided to tie the knot, what's the best way to announce it to the world? Here are a few ideas just to make sure, you make that announce, a special one!